Review: Peace'd Out – Peace'd Out EP (2012)
This may be a bit different from other reviews you see from this band. You see, this review is the result of other reviews – this EP was submitted to I AM TUNED UP, and eventually I got over the "WTF" nature of the artwork and general weird vibe I had from what little I knew about the band to see what all the hubbub is about. It's a wild ride…one that I'm still figuring out.
Peace'd Out is a quartet supergroup of sorts, with members of RX Bandits, among others (shoot, if you're here chances are you know…). While this is meaningless to me (I know, I know…don't be ignorant!) what I can garner from this record is a heaping dose of avant-garde hardcore. The EP is five tracks that are all over the place, leaving me confused yet strangely compelled to come back for more.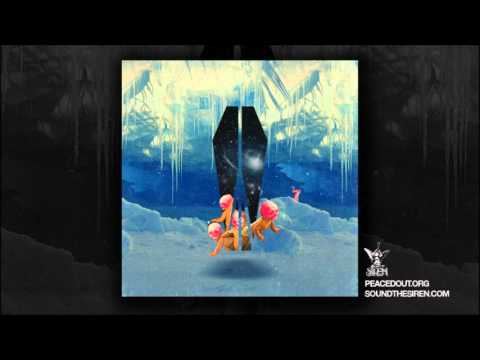 The vocals throughout are definitely reminiscent of Josh Scogin (Norma Jean, The Chariot).  The riffs found here are somehow more accessible than what you would find on a Chariot record though. Actually, throughout the record moments of solace can be found in the chaos, like a lazy sailor dozing in the barracks while the rest of the crew is struggling to keep the ship afloat in a Perfect-Storm-esque Nor'easter. Confused? You should be. Amused? You should be. This record evokes both emotions. The barely over a minute "I Would Like To. Feed Your Fingertips. To the Wolverines." leans toward the latter, as does the slightly more comprehendible "Baadering Raam." "White Pyramid" is the more intriguing part of the EP, sandwiching the chaos with a calming symphonic vibe on top and some organ on the bottom. Yup. I'm gonna keep pondering this…the irony is that with an outrageous sound like this on such a short record, the pondering may never end. Or at least not for a while. Is this worth a listen or buy? Sure. The former at least.
Score: 3/5
Peace'd Out: Facebook | Amazon